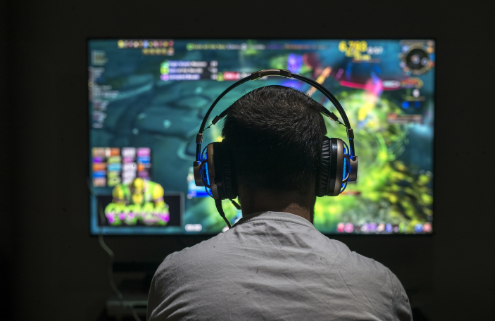 Video games are one of the most popular forms of entertainment that many enjoy, and over the last decades, have developed into a global multi-billion euro industry. Apart from recreational use, video games are also used as mediums in different sectors such as the educational sector in which video games are used for game-based learning and gamified learning where students learn through fun and play, and the marketing sector where mini-games, as well as gaming mechanics, are used for marketing campaigns. The popularity of video games is reflected in the market value of the video gaming industry – the video game market is estimated to be worth USD 159.3 Billion in 2020 and forecasts estimate the video gaming industry to be worth USD 200 Billion by 2023 and USD 256.97 Billion by 2025.
At the national level, creative industries and game research define one of Malta's core strategic areas of financial growth and development. Malta's creative economy is driven by 3,600 enterprises, employs 7,500 people, grows at an average 9% per annum, and contributes to 4% of the country's GDP. The video game industry is now larger than the movie and music industry combined and attracts more than two billion gamers across the world, that is 26% of the world's population. Thanks to the rise of e-Sports, video game competitive events are now held in large stadiums with mass audiences and live broadcasts. Professional players, now considered as athletes, are watched by millions of fans through broadcasts on media platforms such as YouTube or Twitch. 
The growth in the video game market has fueled demand for video game designers and game developers,. According to recruiter, a global corporation, demand for game-design related positions are expected to grow by 11.59 percent over the next few years. With all this growth, now it is an opportune time to commence a career in video game development. The computer science games development degree at STC Higher Education, delivered in collaboration with the University of Wolverhampton, provides the technical foundations to kick off a career in the field of video game development. It investigates and provides the technical knowledge required behind video game development including programming, game engines, artificial intelligence and machine learning.
Curious about a career in game design or development? Click the 'request info' button on our website and send us your details, a member of our team will get back to you.
https://stcmalta.com/wp-content/uploads/2020/12/Untitled-design-2.png
321
495
Maurice Aquilina
https://stcmalta.com/wp-content/uploads/2019/08/weblogo.svg
Maurice Aquilina
2020-12-04 08:33:46
2020-12-04 08:33:46
Why a career in game development is an excellent, future-proof choice