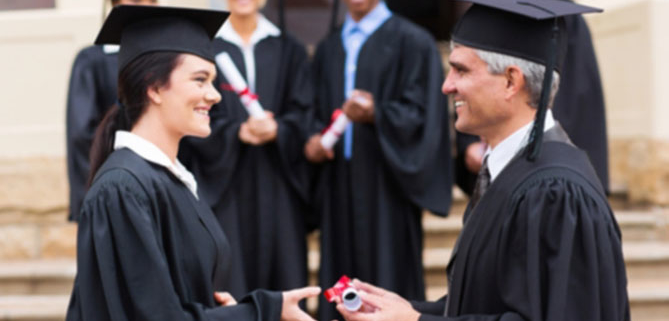 Considering a career in business? Looking to take the business world by storm? Obtaining a diploma in business provides a number of benefits that give you more opportunity and options for the future. Understanding the benefits that a business degree and diploma have to offer is a way for you to create a plan for your future whether you are looking to work in marketing or if you have dreams of heading your very own company and business.
New Career Opportunities
Obtaining a business diploma opens the door to new opportunities whether you are interested in working for a company or if you are seeking a partner for a business idea of your own. With the knowledge a business diploma offers, it is much easier to determine the best course of action when moving forward with new business plans, launching new companies and even promoting new brands on the market.
Career Advancements
Once you have a diploma to your name it is much easier to obtain career advancements, especially if you are already in the workforce. Having a diploma means the possibility of promotions and of a pay raise with the right skill sets and knowledge. Using your diploma to your benefit is possible upon seeking new careers and also when attempting to ask for raises directly. Additionally, once you have a diploma in business it is much easier to obtain positions that are ranked higher, even in your current place of employment. This is a way for you to outshine other individuals who have not completed such a certification program and do not have a business diploma themselves.
Future Opportunities
One of the biggest benefits of having a diploma in business is the option of future opportunities for your career. Regardless of whether you prefer to work on your own or if you are seeking a long-term position, additional qualifications allow you to stand out on your resume and during interviews, helping you to improve the chances of getting hired or being selected as the ideal candidate.
Furthermore, with a diploma in business from STC Training, it is also possible to advance to BA(Hons) International Business Administration offered by Middlesex University Malta to advance your education even more.
Taking the time to work towards obtaining a business diploma is not only ideal for future career advancements, but it is also a tool to become more intelligent and knowledgeable about business altogether. Having an understanding of all aspects of running and managing businesses is a way to appeal to potential hiring managers and employers while giving you a sense of confidence when moving forward. Having confidence when working in business is a must in order to remain successful!
It is important to be aware of these benefits, so it is easier to determine the best route and course of action for your future and your career. Taking the time and putting in the effort to obtain a diploma in business is not only beneficial to seek out new positions, but it is also a method of becoming more knowledgeable as a leader in business yourself.
Would you like to know more about the Level 4 Diploma in Business offered at STC Training? Contact us today on 2145 3200 or [email protected], our staff will be happy to answer any questions and provide you with all the information you need!
https://stcmalta.com/wp-content/uploads/2020/04/business-diplomas-malta.jpg
388
669
Casandra
https://stcmalta.com/wp-content/uploads/2019/08/weblogo.svg
Casandra
2018-03-04 11:50:14
2020-08-11 11:32:12
The Benefits of a Diploma in Business